juillet 17, 2022
Feature: Is Pokémon Unite Ready For Its Moment At The Pokémon World Championships?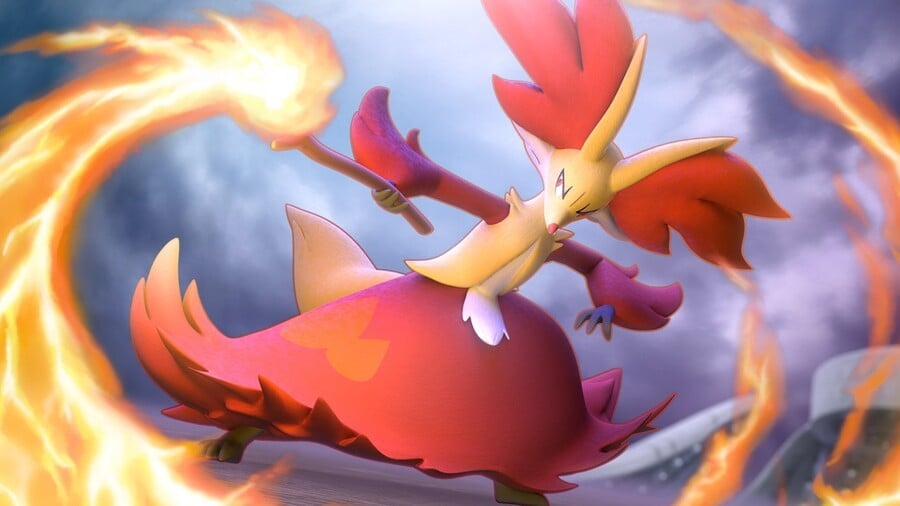 Before last year, a Pokémon spin-off in the style of League Of Legends felt like an obscure offshoot, even for a franchise that's pitched Pikachu as a coffee-swilling detective. In many ways, a Pokémon MOBA makes considerable sense – as a world filled with hundreds of unique monsters and built on battling – but it's the first time we've seen the franchise adapted into a team-based multiplayer game that's largely propped up by its popularity as an esport.
Pokémon Unite is pitched as an accessible entry point into an intimidating genre, and by most metrics, it's successful. There are annoyances with the free-to-play model, like the overwhelming amount of in-game currencies and a general lack of polish, but its shorter 10-minute matches, emphasis on scoring points, and reliable, speedy matchmaking, make the experience far more approachable and instantly gratifying in comparison to League of Legends or Dota.
Coupled with the Pokémon license, it's perhaps not surprising the game – as of April this year – surpassed 70 million downloads worldwide across Nintendo Switch and mobile. This success in its first year, however, feels like only the first step in Pokémon Unite's legacy. TiMi Studio Group's other mobile MOBA Arena of Valor has cultivated a huge competitive presence across Southeast Asia. Can Pokémon Unite maintain this audience in the years to come?
An answer should start to take shape at this year's Pokémon World Championships in London. After being postponed for the past two years due to the pandemic, the event – which features tournaments in the trading card game, Pokémon Sword and Shield, Pokémon GO, and Pokkén Tournament DX (in its final appearance) – will host Pokémon Unite for the first time. The main prize? A huge $100,000 for the winning team, $20,000 for each player.
While the Pokémon World Championships hasn't attracted the multi-million viewership of the biggest esport events around, there's hope that Unite's debut will, at least, establish some renewed interest and investment into the title for the coming year. At the moment, few major esport organisations have sponsored Unite teams, perhaps due to The Pokémon Company's tepid push into esports so far, along with the uncertainty around its long-term prospects.
For UK player BruvHD, 25, from EU team Nouns Esports, qualification into the Pokémon World Championships comes with heavy relief. Over the past year, he's played for various teams and seen rosters rise and quickly fall first-hand, shifting from his previous EU squad Team Five Guys – who have since disbanded – to Nouns Esports in May. Following the Regional Championships in June, the team came out on top as the best team in Europe.
"The biggest hurdle was the Regionals because of how weird the qualification process was," BruvHD told us. "It basically meant that everything you did up until Regionals was just seeding [in the bracket], so every single tournament [before] had no impact on if you qualified. I think the majority of the player base felt it was kind of pointless to play the other tournaments, but people played to see how they were performing.
it definitely felt like you could just not play the game, turn up at Regionals and knock out a consistent team that's been performing second every time
"They could have encouraged consistency through the tournaments, like qualifying someone automatically based on their first amount of points. It would still make it harder for Regionals because then you're losing out on a prize pool, but it definitely felt like you could just not play the game, turn up at Regionals and knock out a consistent team that's been performing second every time – as only the top two teams qualified in the bigger regions. That was the main worry, because getting to Worlds was the final goal for everyone."
Only 16 teams qualified for the World Championships across 11 regions, with the cut-throat qualification process causing some upsets. Gaimin Gladiators, who dominated tournaments in North America for months, were knocked out in the Regional Championships – leaving them without a spot despite their consistently strong performances at prior events. The addition of an in-game tournament mode designed for spectating shows there's some commitment to Unite's esports scene, but there are still lots of improvements needed to ensure teams and players are better rewarded and evaluated for their continued investment.
The unsettled competitive landscape, in some ways, mirrors Pokémon Unite's chaotic growth over the past year. At launch, with so many players new to MOBAs diving in at once, it was rare to find a team who actually worked together as a unit. As BruvHD puts it: "In the beginning, it felt like if you found a team that played consistently, you had a huge advantage."
While there's still contention over the unchanged matchmaking system, which throws players together regardless of rank to maintain fast queue times, Pokémon Unite has diversified and expanded in other areas. Since launch, an additional 16 Pokémon have been added – ranging from Blissey to Dragonite, Espeon to Delphox. In comparison to the early months, where the likes of Cinderace, Venosaur and Lucario were frequent squad staples, team compositions have become more varied and surprising across the different regions as a result.
It's interesting because at the start there was a huge difference between regions. I think that's narrowing a bit
According to Pokémon Unite Championship Series caster Jake Sprague, aka Spragels, the strategies used by different regions has, however, started to homogenise in recent months. "It's interesting because at the start there was a huge difference between regions," Spragels told us. "I think that's narrowing a bit, probably as more is being broadcast and everyone's able to see it, and also balance changes within the game.
"Japan and Korea have always been very score-focused. We've had some of that in North America and Europe, but for a long time they were focused on fighting as a team. In other regions, mostly the vibe I've seen has taken after, I guess, what you would call the 'western meta', which is more team fights. Now things have changed, it feels like that's narrowing everywhere and everything is a bit more focused on team battles. That's mostly because of balance changes inside the game making it harder to win by just scoring."
The biggest change in the meta arrived in April when a patch nerfed the two most commonly used Held Items, Buddy Barrier and Score Shield. Following the update, Score Shield, used to prevent others from interrupting goals, was no longer made impenetrable. While Buddy Barrier, an item which would grant the player and a nearby teammate a shield after using a Unite move, was reduced in strength and could no longer be stacked for increased defense.
This meant the Score Comp meta, where players would fling themselves at the opposing goal zones relentlessly to score even small amounts of points, has reduced in viability as Pokémon can be knocked out easier than before. It was mostly viewed as a positive change, pushing players to experiment with other Held Items for different strategies.
The excitement around the Pokémon World Championships is seeing how these evolving strategies around the world will clash on a level playing field for the first time, when delays in online matches are removed from the equation. In this sense, the event isn't just a showcase of the game's evolution to attract more investment, it's the first time casters and players will have an accurate read on Pokémon Unite's foundations moving forward.
"I can't wait to see finally these different regions and strategies collide because we're going to see some clear winners," Spragels adds. "I think that's really going to influence the game as well. It's hard to say what's the best right now.
"I think each region has standout teams and it's hard to say [who is best], because if you see the best North American team go up against the best Japanese team, one of these two teams is playing on a level of latency that makes it difficult to discern what would happen if they really had a fair fight.
"Japan in a lot of ways is the most inventive region. I think they're doing things which feel the most outside of the box. They're playing this game on another level, and I don't know if that's above or below. The question is, are these big brain plays or are they going to get beat by teams that are more focused on fighting? I can't wait to see."
---
The 2022 Pokémon World Championships take place August 18-21 at the ExCel London. Matches will be streamed on the Pokémon Unite YouTube channel.